My review of the new Sportsman Boats 352 Center Console (and initial impressions)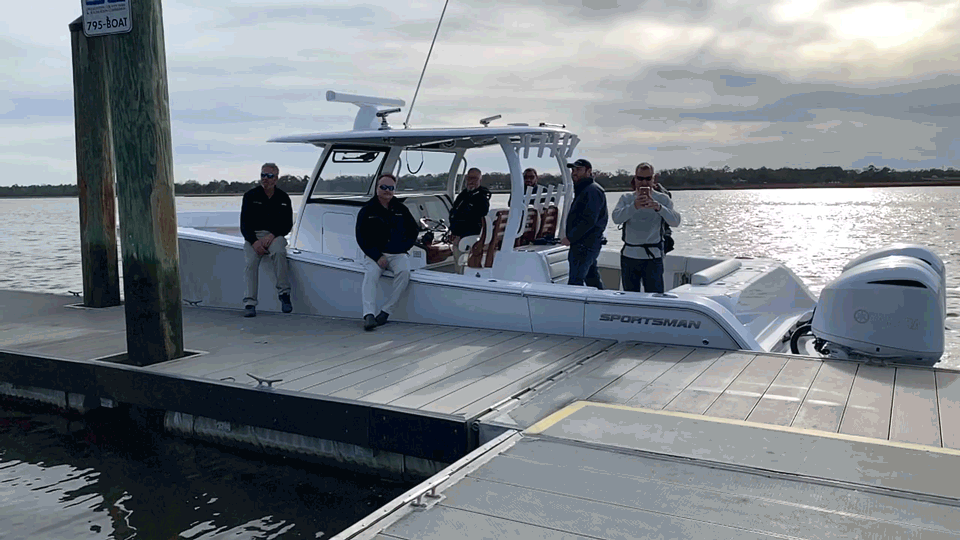 Sportman's new 35-footer made it's debut and I got to be one of the first few outside of the factory to experience the boat on the water.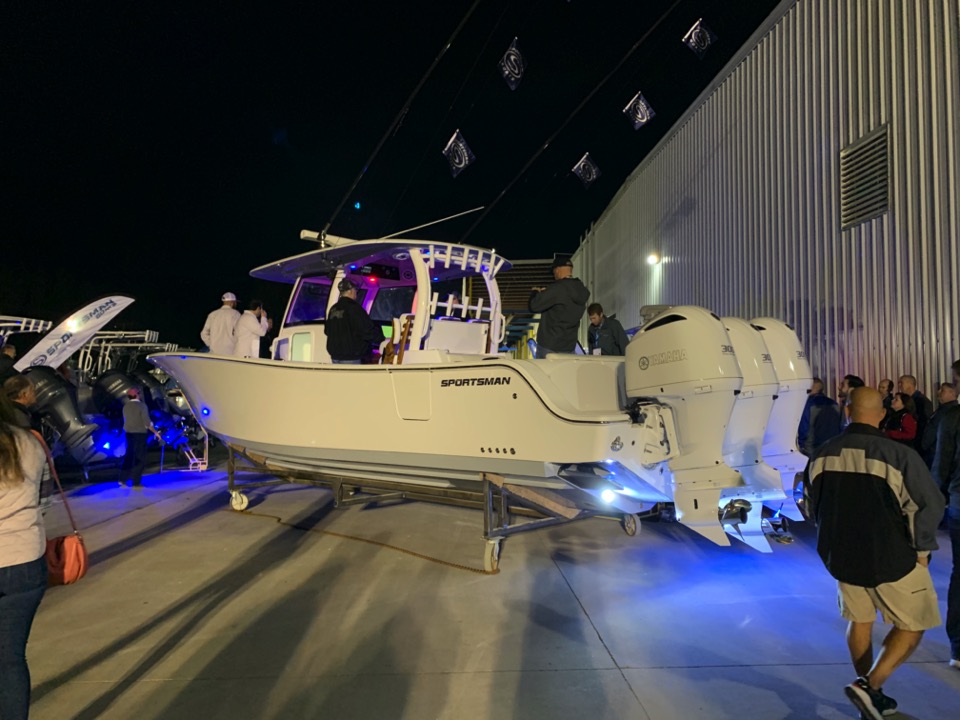 The Sportsman Open 352 Center Console making it's debut at the Sportsman Boats factory in Summerville, South Carolina
Getting started, I have to admit that I'm a big fan of Sportsman, and that has nothing to do with sales, revenue, or personal income in any way, shape or form. No, what I like about Sportsman is their team: it's world class, and that starts from the top. Tommy Hancock is a visionary in the boating industry, and from the day I've known him has been in the pursuit of identifying areas for improvement and implementing the solutions to do so.
Just earlier this week I shared an idea with Mr. Hancock, two hours later his team had discussed it internally and the following day I found out it was brought up in a meeting with the company that could deliver them the finished goods. That, ladies and gentlemen, is how you get things done.
This all should come as no surprise to anyone who's purchased a Sportsman boat or done business with the company. After all, the company's mission statement is Listen, Lead, Create - one they take seriously.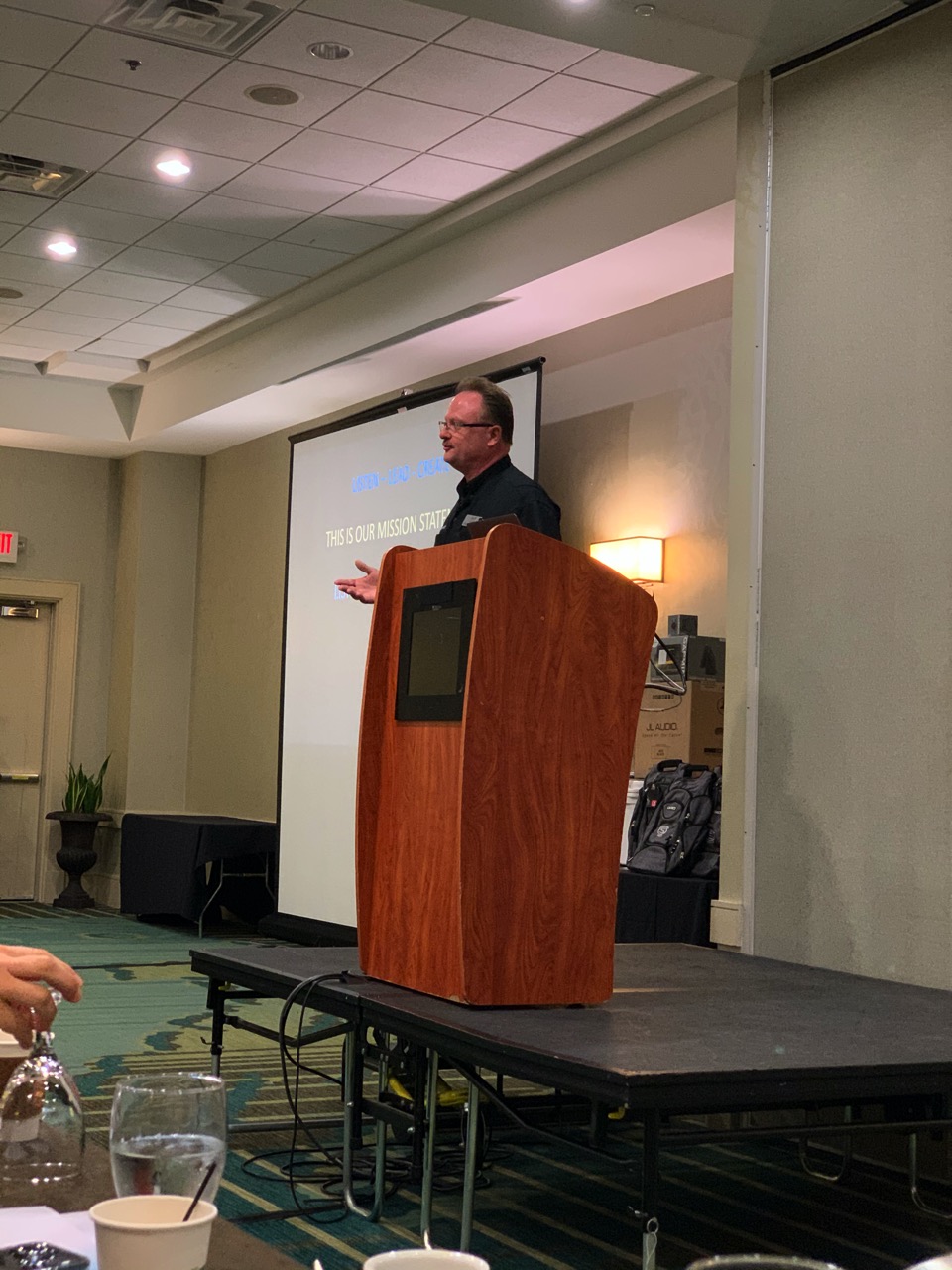 Jeff Hudson, Director of Engineering and Product Develpoment at Sportsman Boats, discussing "Listen Lead Create" and how it applies to the products they create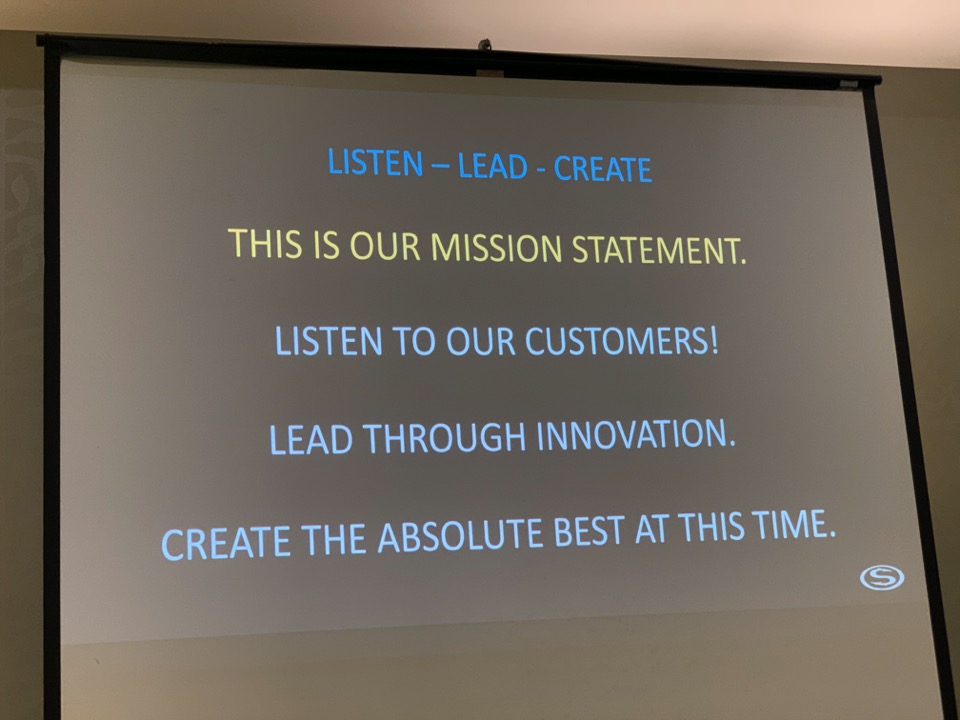 Sportsman's Mission Statement: Listen, Lead, Create
So, I was very excited earlier in the year when I started hearing rumors of a new, bigger model from the Sportsman team. Months later, this past October, the renderings were finally made public at the Fort Lauderdale Boat Show - and looked incredible. Needless to say, the past few weeks have been exciting as I've counted down to finally see (and be the first group outside of the Sportsman and Yamaha teams to test drive) the brand new Open 352 Center Console.
The following is a quick list of what I appreciated about the 352.
Styling, Features, and Construction
Infused resin construction with a separate finished stringer system that covers the entire hull
Just as with all of Sportsman's 25-foot and larger models, the 352 is equipped with the Maximus Digital Switching setup and a keyless remote (just as a car, you can simply "power off" the boat and walk away without having to shut off the battery switches - with the DCM drawing less than the natural discharge of the batteries).
The large radius on the rear of the leaning post is a wonderful design detail that does a great job of opening up space in the rear cockpit.
Integrated spreader lights into the hard-top
Bent D-shaped Tubing for hard-top (not cut and welded), I can only imagine the price tag of the CNC machine they purchased that's capable of doing that (Sportsman handles metal fabrication in-house)
Dual dive doors, the transom door was eliminated which allows for a well laid out dual live well and center bench setup.
Rear-facing mezzanine seat (table stows away for easy access in the leaning post)
Small berth in the console with vertical rod storage that doubles as bases for a table (the layout allows for seating around the table), plentiful storage
Convenient grab handles in the cockpit (for the team and I to discuss grab handles during our experience with the boat says something)
Coffin box chaise seat with extendable leg bolster
Stringer designed for a sea-keeper. (Means that a customer down the road might be able to add one to a boat that was not ordered with it from the factory).
Dual 22 inch Garmin units on the ultra-clean/switch-free dash look outstanding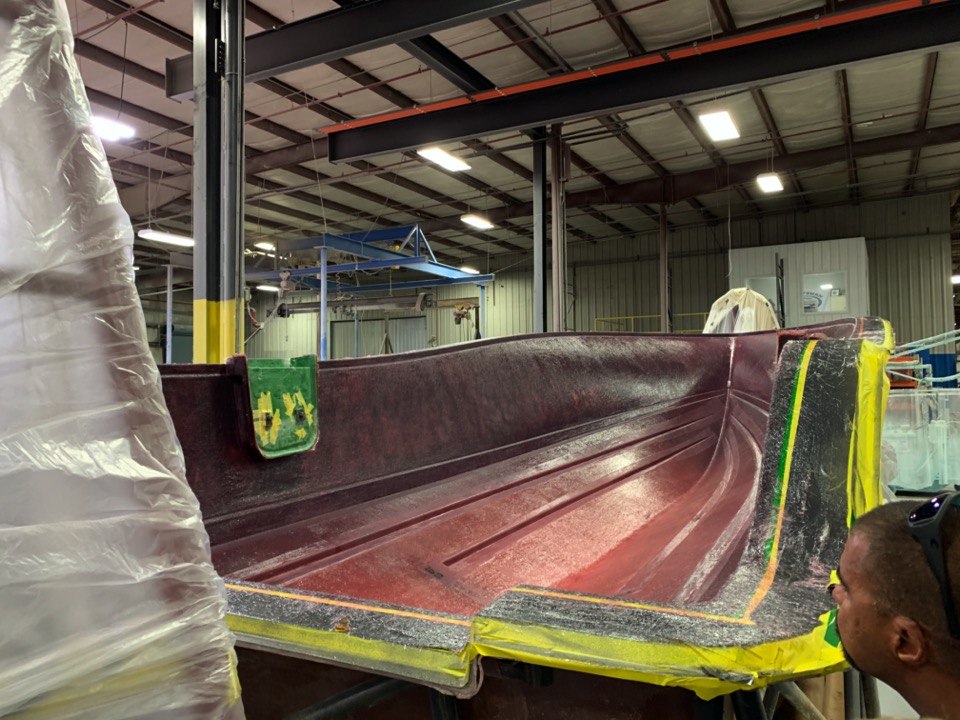 352 beginning production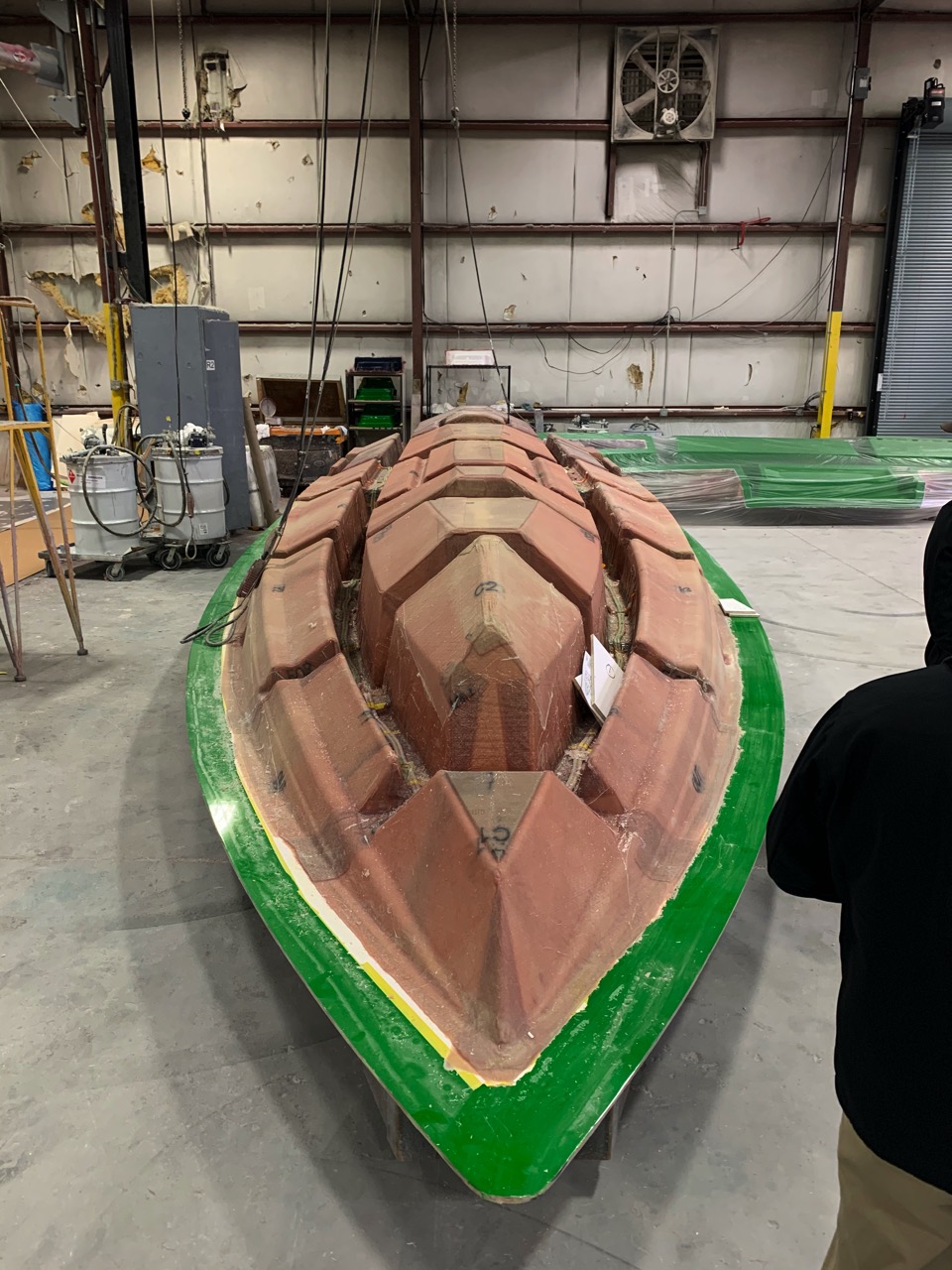 Stringer system of the new 352 Center Console
Pricing
Same price for Twin 425s or Triple 300s
$295k very well equipped
$328k is how I'd equip this boat and believe most of them will be sold, with the SeaKeeper being an extra $43k for those who can justify it (it's a very attractive option)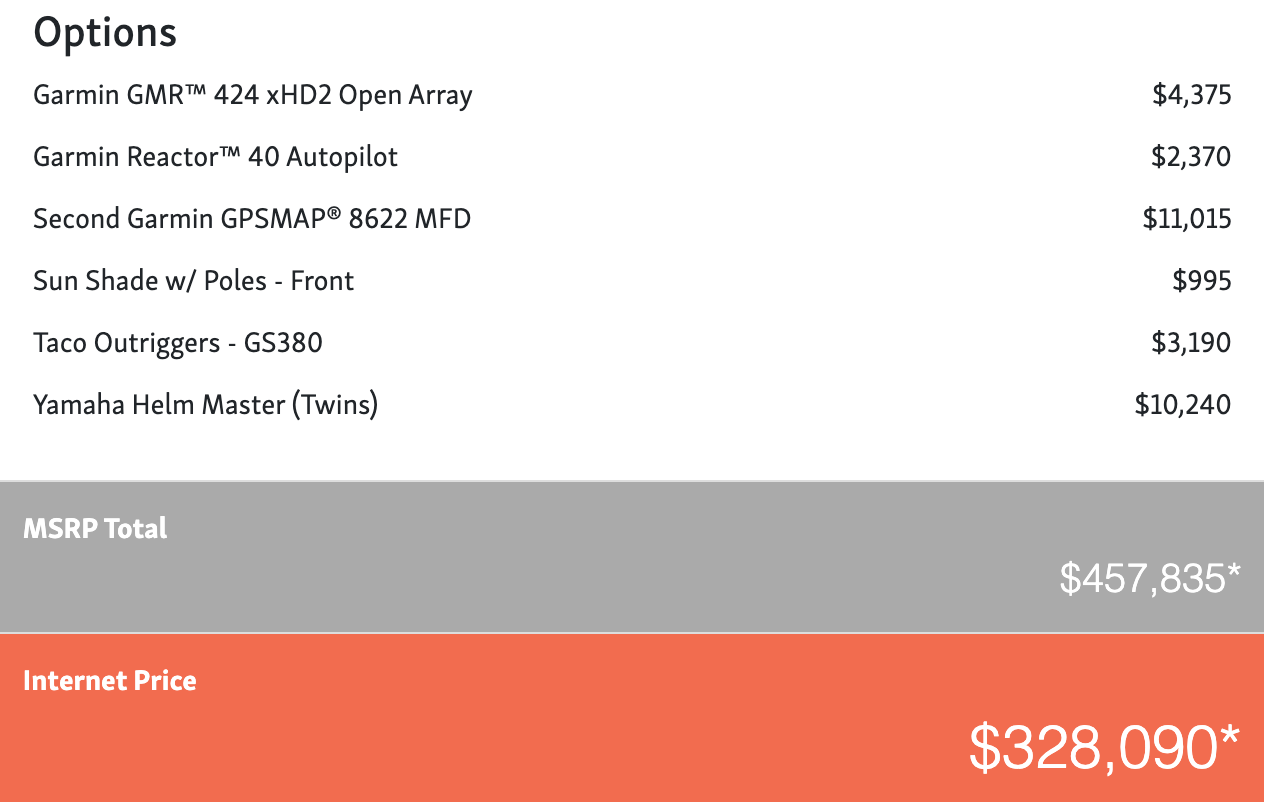 What I believe will be a popular configuration for the 352 Center Console
The ride
Given that we can't control the conditions and we were limited on time, I'll wait to spend more time with the boat to discuss the ride in depth. But based on what I experienced so far, it felt very solid (smooth running, quiet and nimble). One big surprise was how little the boat listed when we put everyone onboard off to one side, she felt very stable.
We ran her with Triple 300s, 7 people on board, and a fair amount of gear
I can't wait to get one down to South Florida and see how it performs in rougher conditions (I'm confident it will do a great job)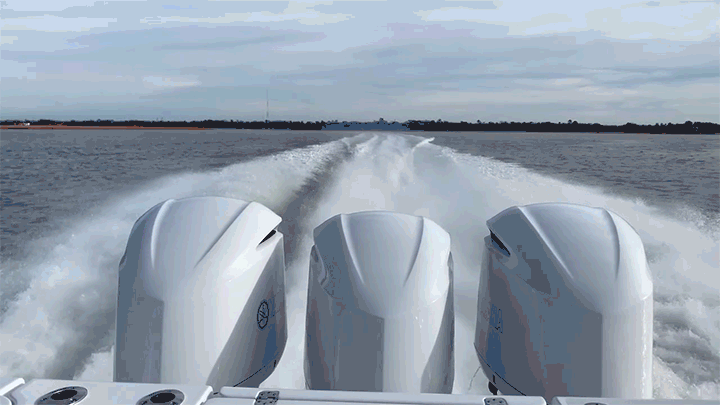 352 running with triple Yamaha F300s
The given (what I've come to expect with Sportsman)
Great ergonomics (before any model enters production, the 3D models are run through ergonomic simulations to ensure full comfort out on the water)
The use of single use latches, and friction hinges in place of gas shocks. It never ceases to amaze me when boat manufacturers put five latches on a door you would expect to open with one hand.
Premium components throughout: JL Audio (each boat model has a custom tune for the DSP amplifiers developed by JL's professional audio engineers). In fact, JL Audio's team was involved in the design phases of this boat to ensure superb audio (rather than just placing speakers where they might look good or where there happened to be space).
Internet pricing means this is what you can pick the boat up for at any dealer around the country. No pricing games, no headaches.
A well balanced ride from the flat/zero-degree strakes
Availability
The boat will be making it's public debut in February at the Miami International Boat Show. Production slots are limited for 2020, so if it is a model of interest I would recommend getting in touch with your local dealer and getting in an order ASAP.
Factory Tour
Alongside the debut of the 352, I was amazed at just how much had changed at the Sportsman factory in exactly one year. Millions invested in new machinary, awesome new test tanks, new manufacturing technqiues and team members to implement them. The drive to innovate and push our industry forward was very refreshing.
Final thoughts
Over and over again, I've found myself getting on other brands of boats after having spent some time with Sportsmans - and too often I feel that the features I've come to expect are missing. With everything that the 352 packs and all the hard work that's been put into the smallest details, my instinct tells me I'll feel the same way about this new flagship model and others that compete with it.
I can assure you that for tens or hundreds of thousands more you can find a boat that's more luxurious or more fishing focused, but there are very few boats in this size and style that are as well rounded and as well thought out. Sportsman isn't perfect (no company is), and they might not be in pursuit of perfection… but whatever they are in pursuit of, I appreciate it.
I can't wait to spend some more time with this boat.
Pictures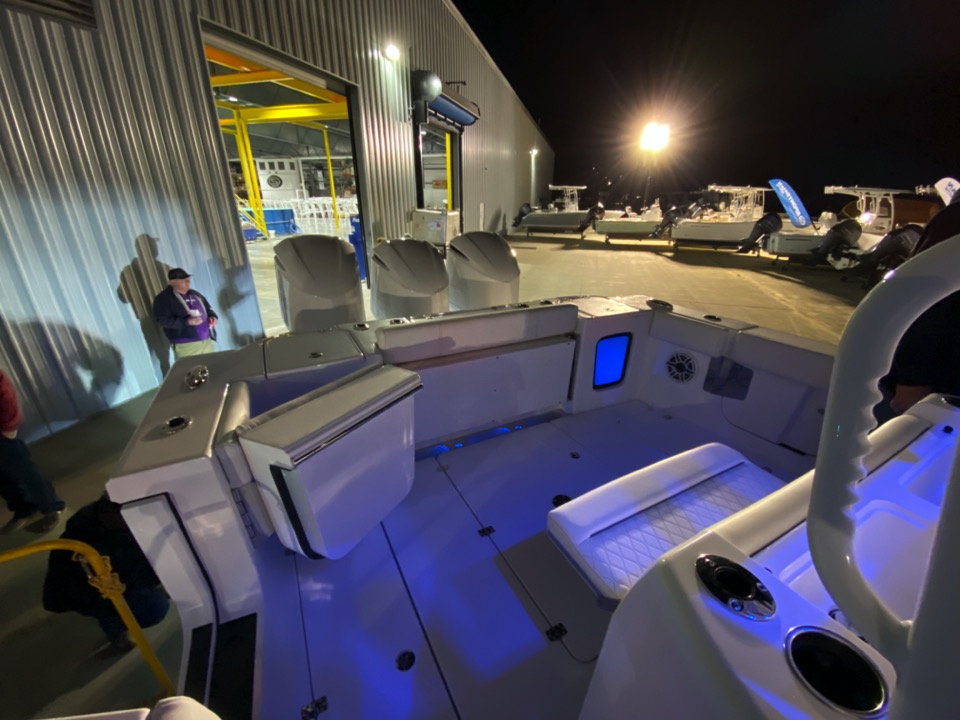 Rear cockpit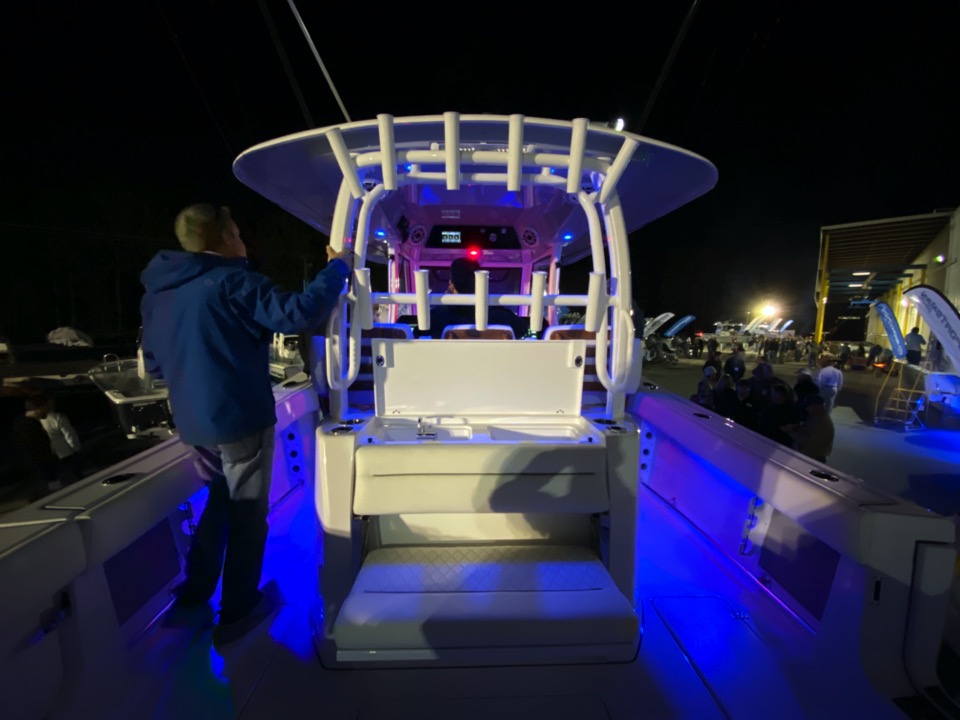 Mezzanine seat and hard top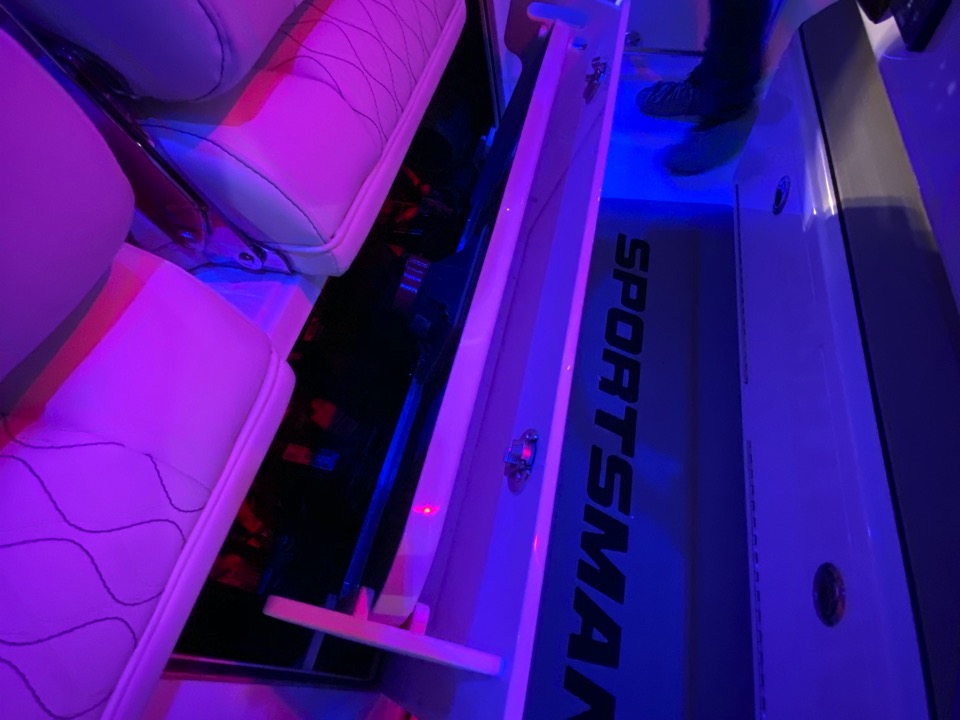 Rear cockpit table storage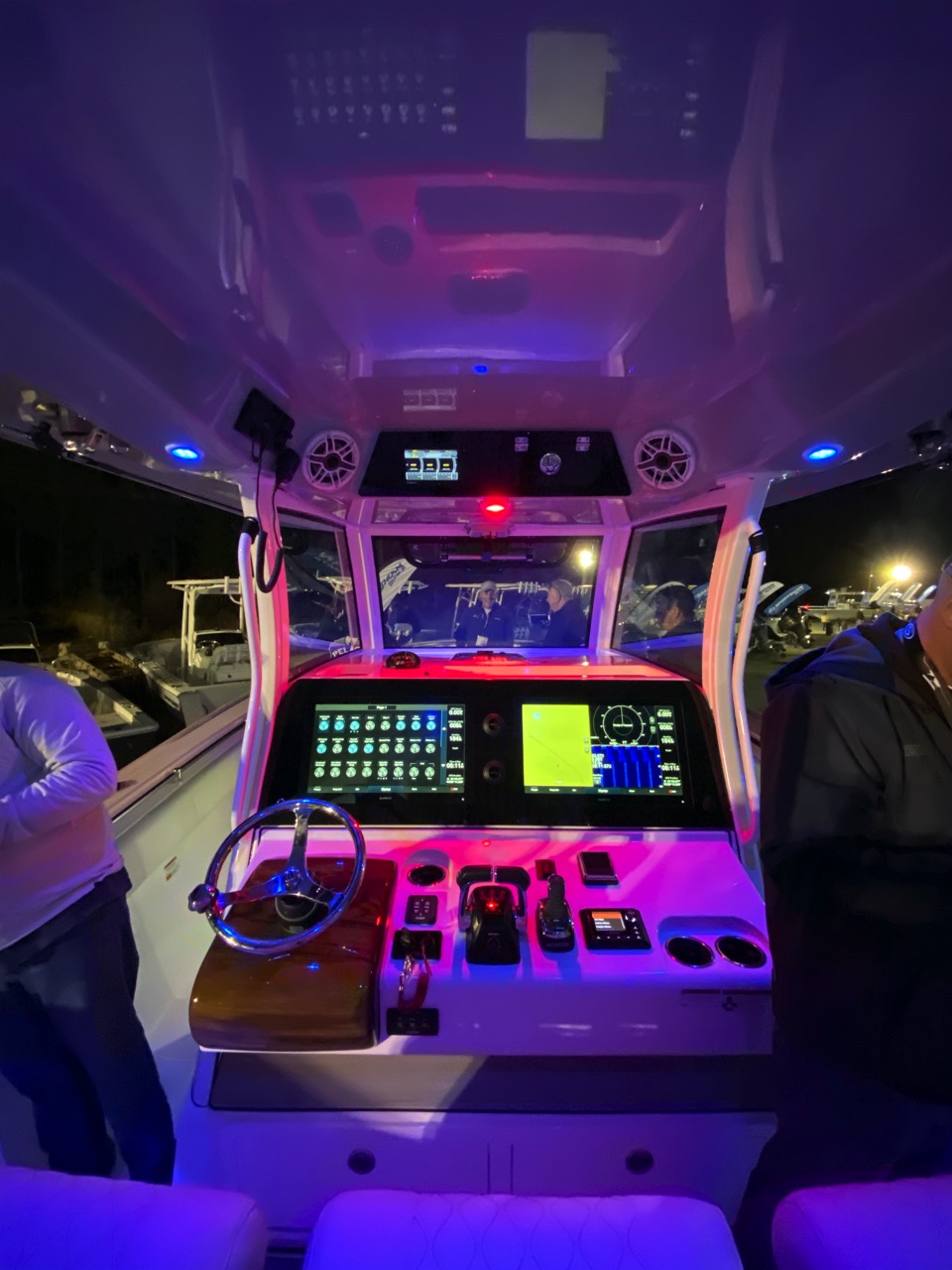 Helm electronics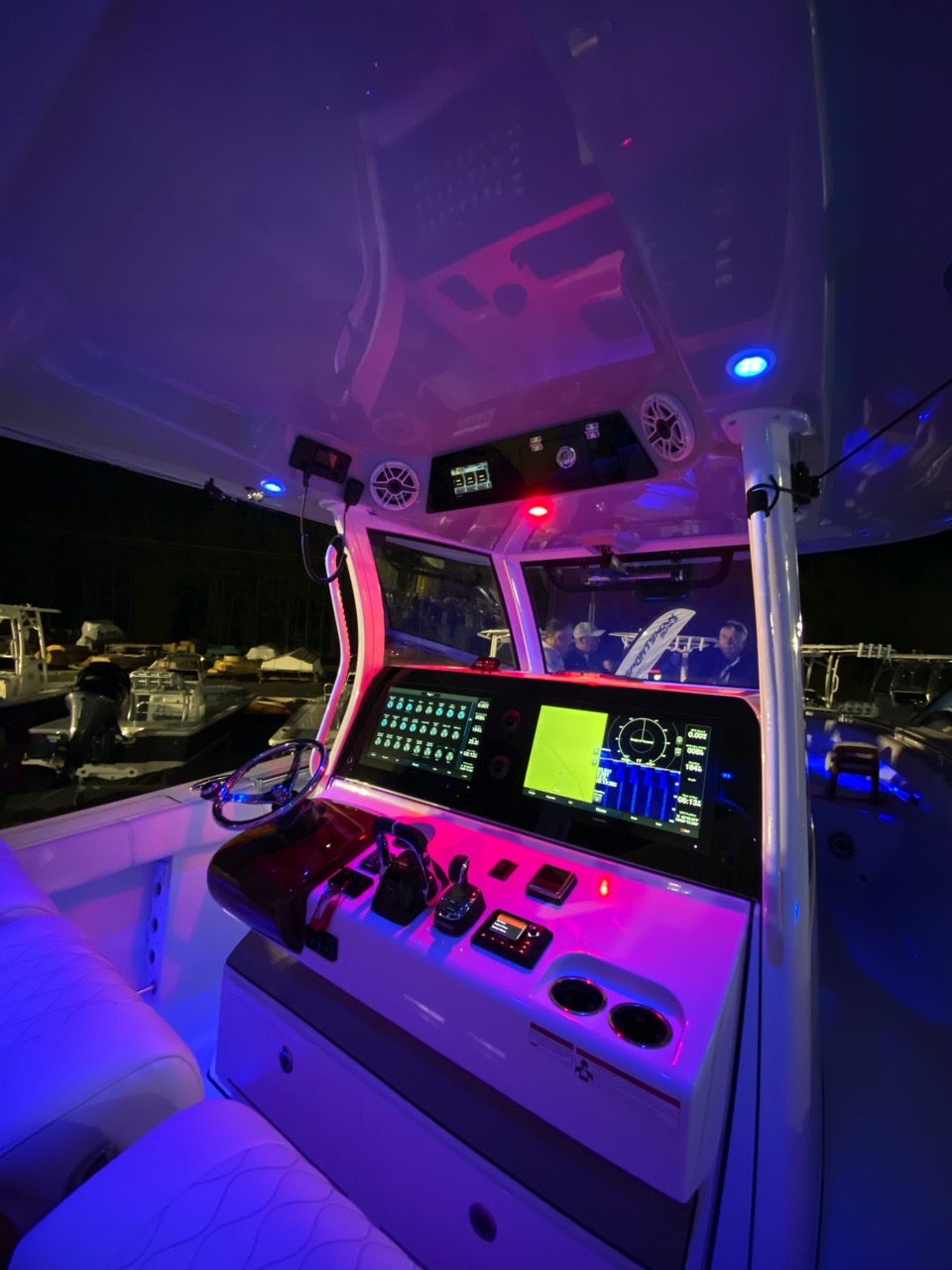 Helm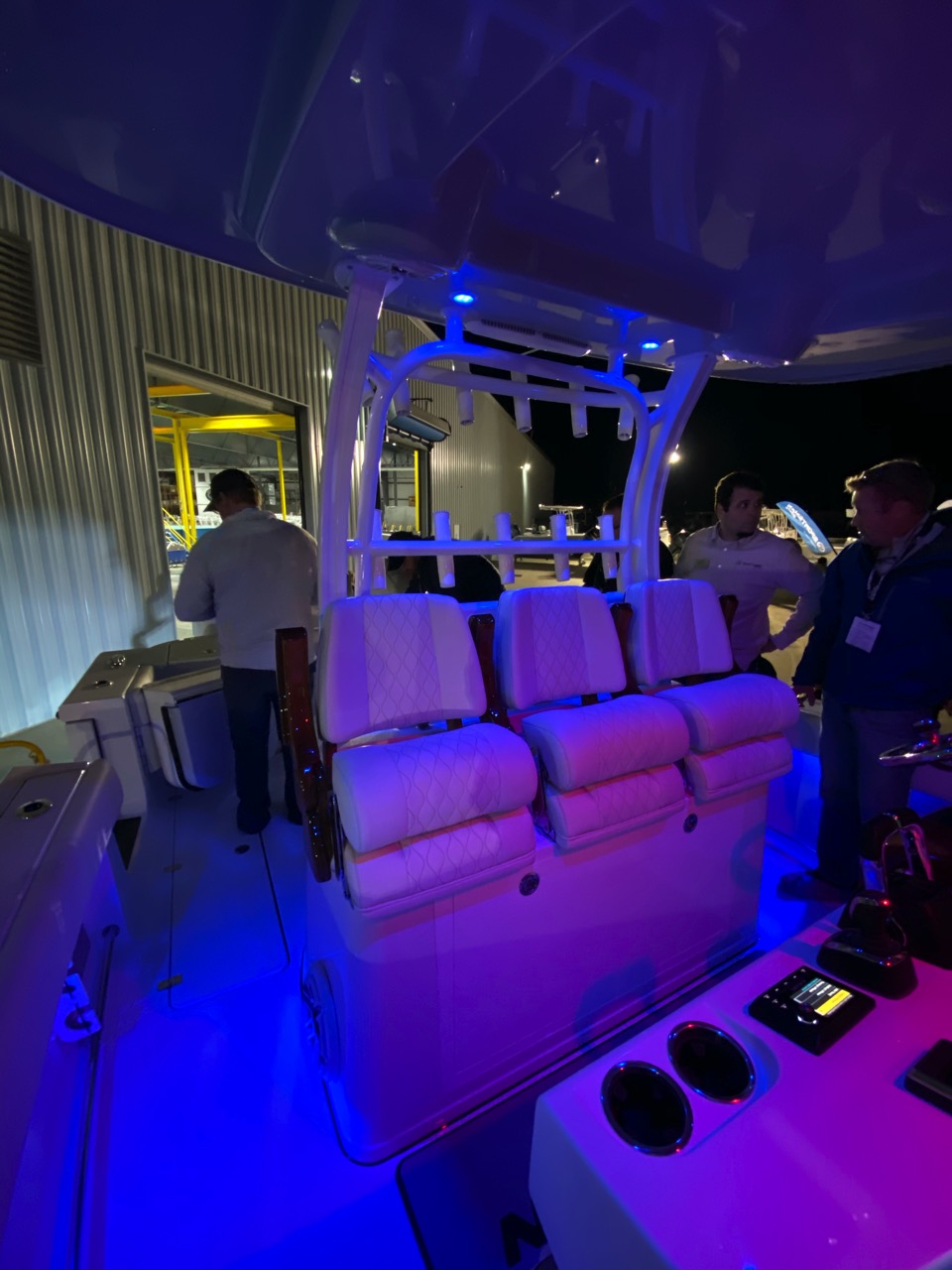 Helm Seating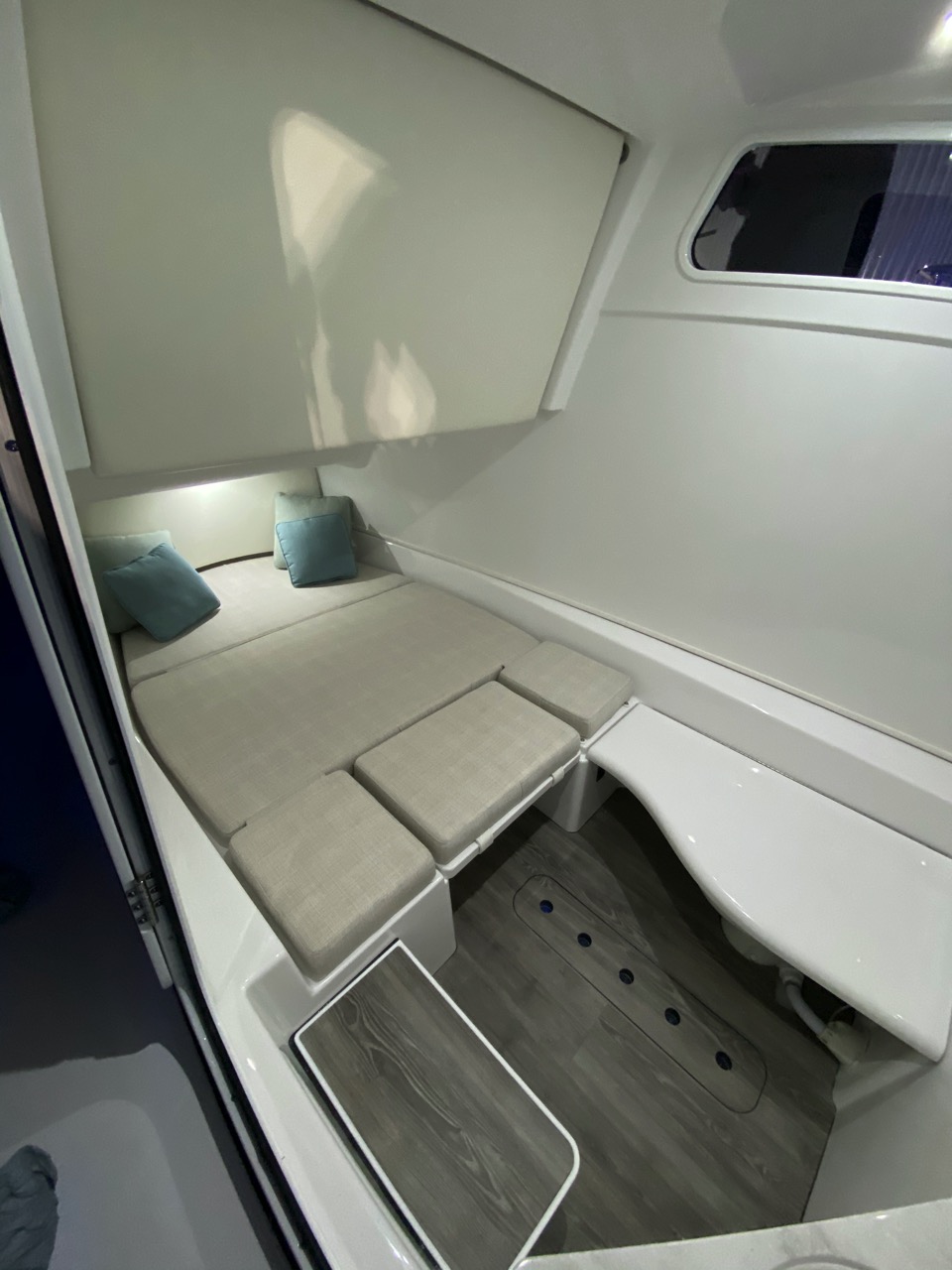 Berth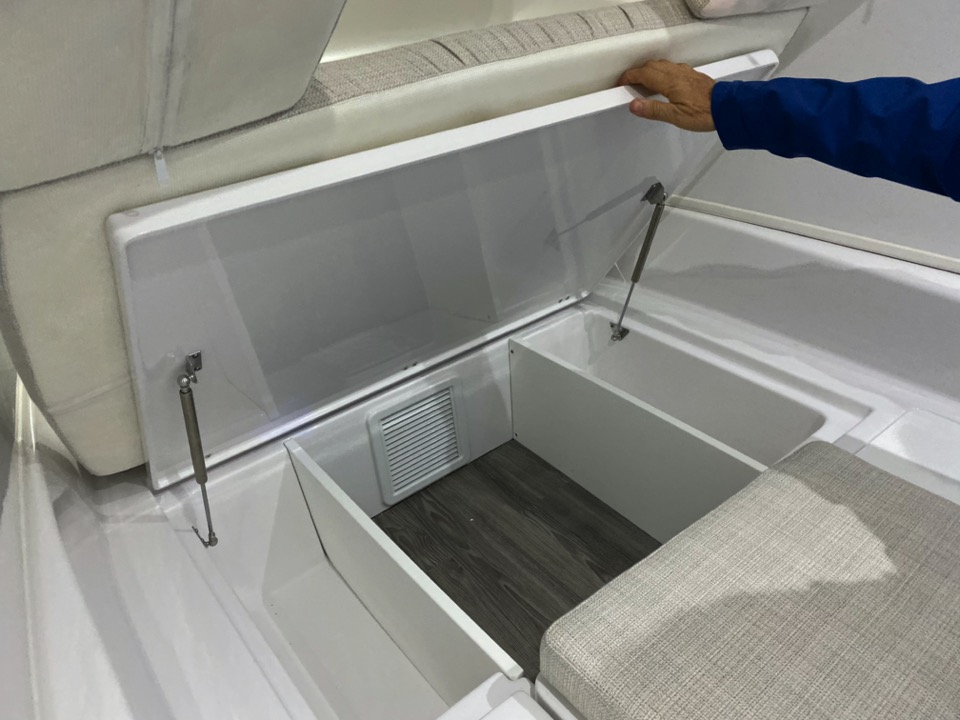 Console storage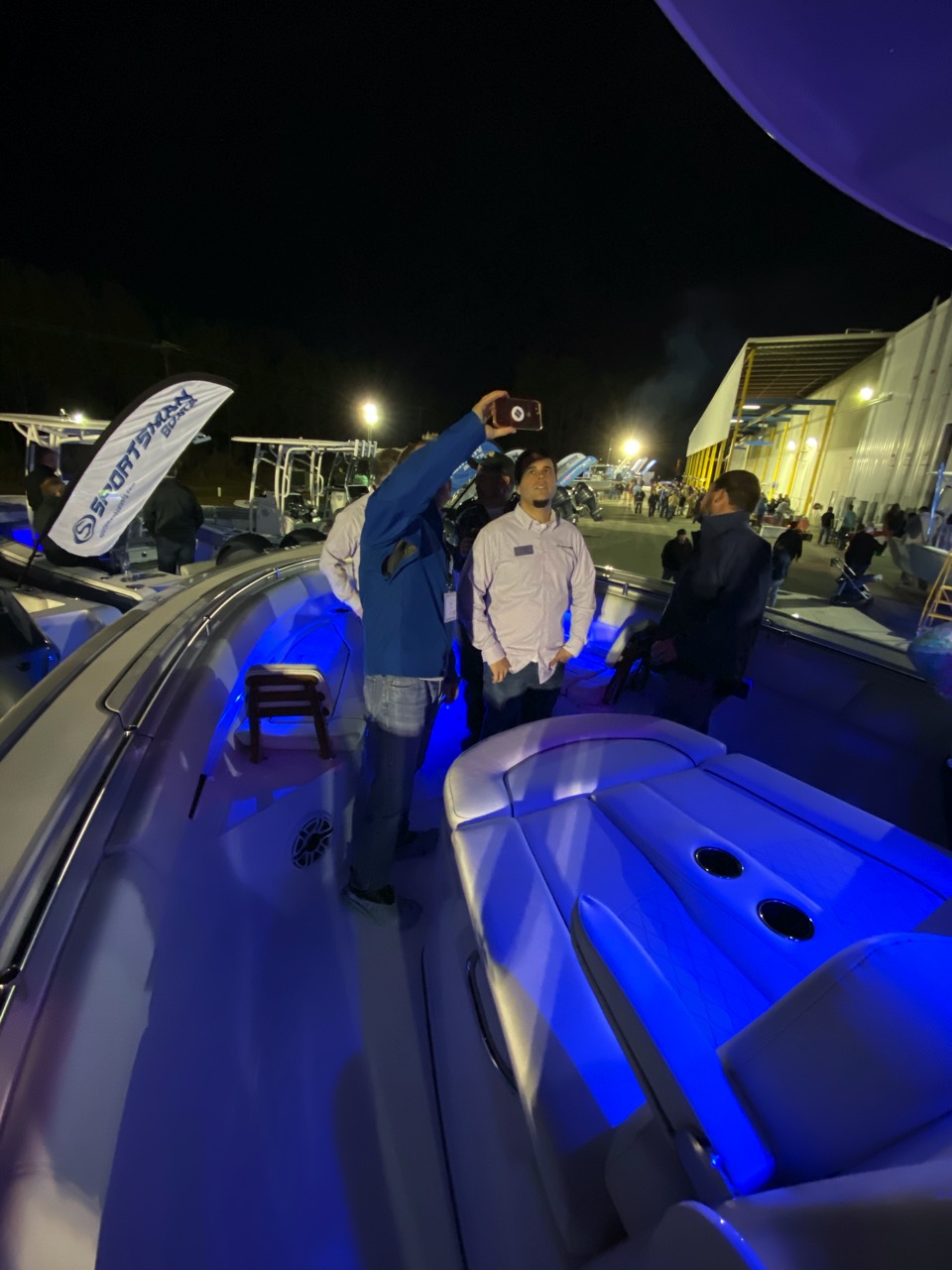 Bow
Seakeeper 3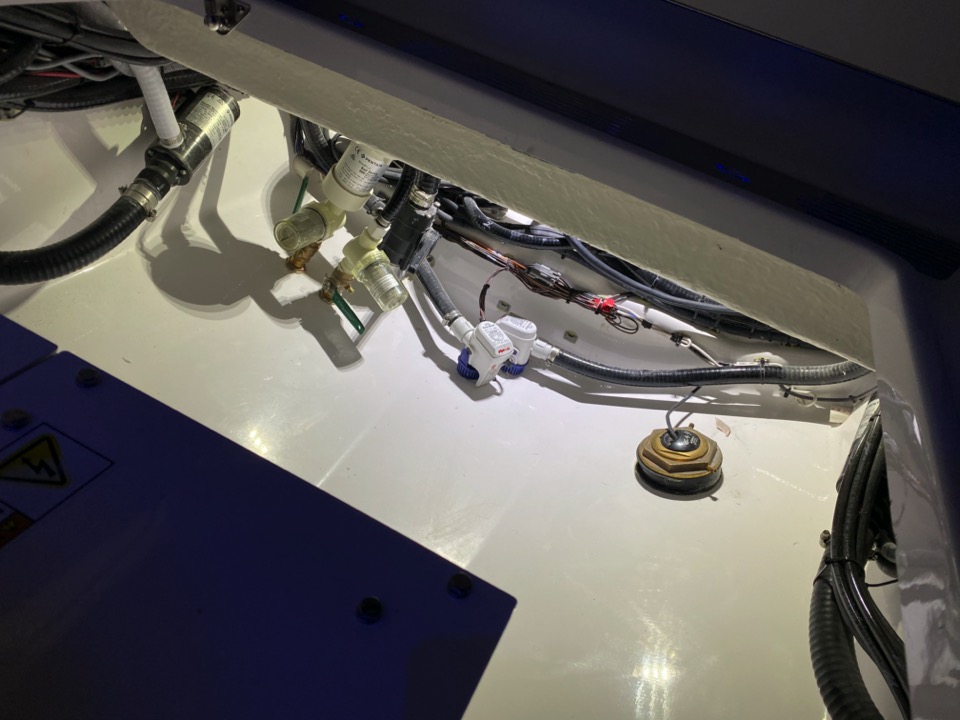 Bilge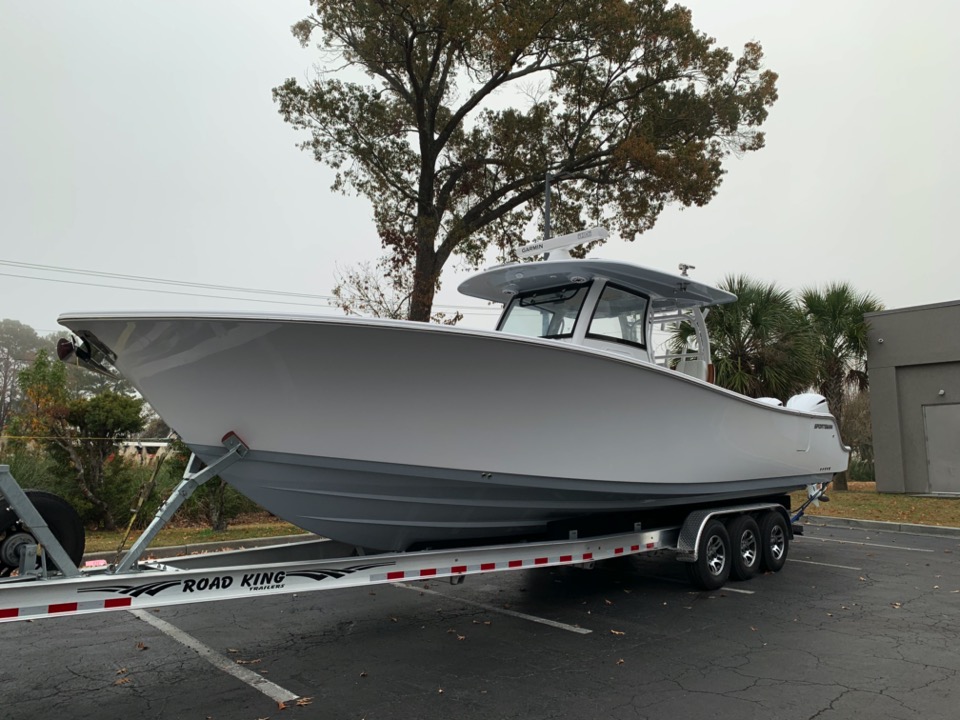 On trailer
More information
View more details on the 352 at sportsmanboatsmfg.com and build your very own.
Disclaimer: When I review a product I end up enjoying, it doesn't mean the products I've reviewed before are any less… there are a lot of great boats on the market. I say this because too many times it seems that feelings are hurt when I review something new. Years ago, a teacher taught me that an honest man has nothing to worry about, so I believe the best way to do these is to be honest and hope that any criticisms help inspire innovation and open up possible areas of improvement for discussion.